Wrongful Death & Catastrophic Injury
Nursing Home &
Long-Term Care Litigation
Guardianship
& Probate Disputes

SPEAK TO A LAWYER WHO WILL FIGHT FOR YOU
Experienced


Trial

Attorneys

Full compensation can only be provided by attorneys willing to take your case to court.


We are trial attorneys who represent real people. Many attorneys refer cases to us for jury trials. As highly specialized trial attorneys, you will get serious representation and results. To obtain full justice for your harms, contact Greg McBroom and Matt Smith. Their careers span decades with substantial court experience. 

Both started their careers clerking for the Supreme Court and they both went on to represent seriously injured clients and others. They have represented some of the most vulnerable adults and children in Washington. They have no fear taking on large corporate and governmental entities for causing serious harms. 

Mr. McBroom obtained the largest jury verdict ever against the State of Washington. Smith McBroom is the premier law firm in the Northwest for jury trials and would be pleased to assist you in obtaining the justice you deserve.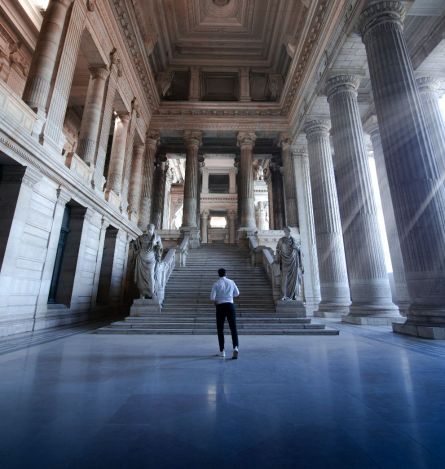 Serving the community since 2002
We believe in complete honesty with juries. Our strategy is to stay straight-to-the-point. The most effective cases focus on the necessary facts, so as not to waste the jury and court's time.  

FULL AND FAIR COMPENSATION CAN ONLY BE PROVIDED
BY ATTORNEYS WILLING TO take your case to court.
Our strategy focuses on listening and understanding our clients, and then taking cases to trial or other dispute resolution forum. We firmly believe in being resolute during the litigation process. When we make an offer, we let the other side know any subsequent offer will only increase. Time is taken to analyze the case value and to present the best and most focused case possible for a jury.

Representation inline with your goals, not ours.
Many attorneys will take cases in directions even if inconsistent with their clients' views. It is important to listen and develop case strategies with our clients' interests in mind. We frequently meet with clients in their homes to understand the effect of a horrible event on the home life of a client - sometimes even spending the night. We strive to understand the case from the clients' perspective and we work hard to do so.  


We represent real people - like you. 
True representation requires compassion, commitment, and dedication to serve the public. In a client's hardest moments, they deserve an ally who will fight for them as though they were family.
over 20 years of experience
We are experts in our field